Message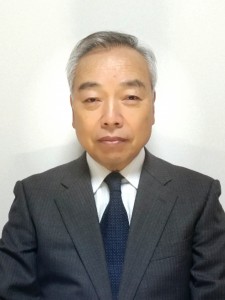 Greetings from the President
I, Shinji Sekine, am honored to assume the 5th chairmanship of the Specialty Coffee Association of Japan. Established in 2003, the Association celebrates its 14th anniversary this year. My predecessors, Mr. Ueshima, the first chairman, Mr. Hayashi, the 2nd chairman, Mr. Taguchi, the 3rd chairman, and Mr. Hasegawa, the 4th chairman, all exercised their leadership for the development of the Association. In 13 years the membership of the Association has steadily increased, and it exceeded 1,500 as of the end of 2015.
While imports of coffee as a whole have stagnated, and commercial coffee consumption was on a gradual decrease trend in Japan during this period the specialty coffee market has steadily grown and expanded. According to a market survey conducted by the Association, the annual size of the specialty coffee market in Japan has expanded so that it now accounts for about 7% of total coffee consumption. (Converted to green beans it is equivalent to 420,000 jute bags, each bag containing 60 kg, or roughly 25,000 tons in total.) I am convinced such results have been brought about through energetic efforts by the members and committees of the Association in providing information, quality educational seminars, quality-vying contests and exhibitions which have impressed upon consumers the excellence of quality and the appeal of diversity inherent in specialty coffee, leading to growth in consumption.
To maintain this consumption trend and to popularize this highly evaluated coffee among customers, the Association as a whole will work on propagating quality and information under the concept of "From Seed to Cup" and further expanding the specialty coffee market as an industry in which members can succeed.
Following the path of my predecessors in managing the Association, I intend to work with members in undertaking the following steps to address diversification, product quality and technological innovation.
1. Acquisition and provision of up-to-date information on quality evaluation, technology and marketing of the specialty coffee industry in advanced countries.
2. Collection and provision of up-to-date information on quality and trading in producing countries.
3. Maintenance and education of basic quality level in diversification of specialty coffee.
4. Updating educational and info-service seminars and technical training seminars through each committee.
5. Continuation of various specialty coffee competitions designed to improve quality.
6. Establishment of SCAJ educational program and certification system.
I ask you, directors and all members, for your support and cooperation through the activities of the Association in attaining further growth of specialty coffee consumption and development of the specialty coffee industry.
Shinji Sekine
President
Specialty Coffee Association of Japan